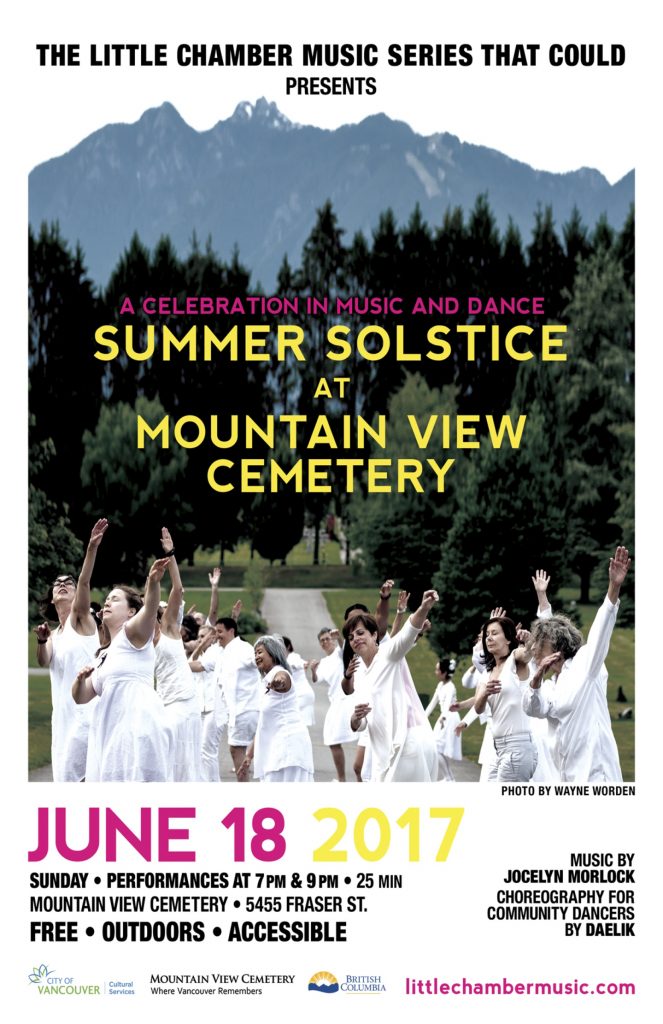 Join us on Sunday, June 18 for free 25min performances at 7 and 9pm! Located in Vancouver's beautiful Mountain View Cemetery
Outdoors, free and accessible!
25 community dancers have been rehearsing twice a week for two months, led by choreographer Daelik of MachineNoisy Dance. Jocelyn Morlock's Blue Sun for violin and viola will provide the soundtrack for this celebration of the solstice! Performed by Molly MacKinnon and Tawnya Popoff.
Performance will be located in front of the Celebration Hall. Enter the cemetery on 39th off Fraser.